About us
Company Profile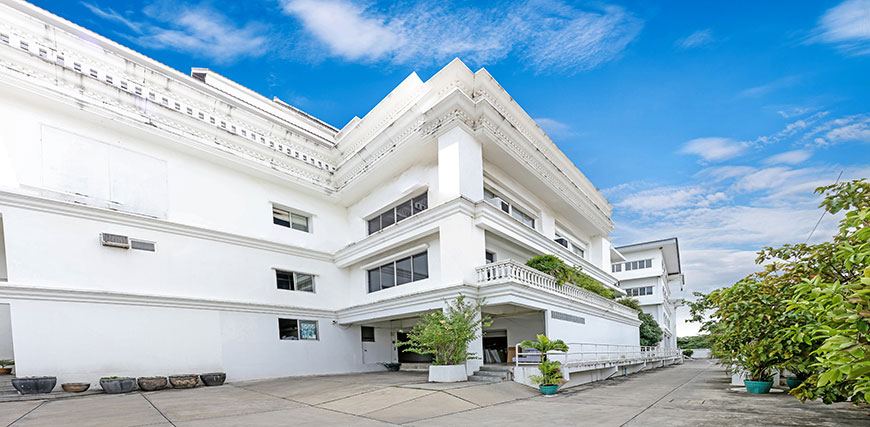 Regarded as one of Thailand's top award-winning printing houses, Phongwarin Printing ranks among the best in Thailand for offset- and digital-printing services. Renowned for superb quality products, the firm takes on all kinds of printing projects, including books, catalogues, magazines, calendars and brochures. Our attention to detail, prompt service and efficiency makes us stand out from all the rest. Extremely passionate and dedicated about the quality of the work we do, we strive to maintain the best-price value to produce the highest quality printing using only the latest methods and technologies.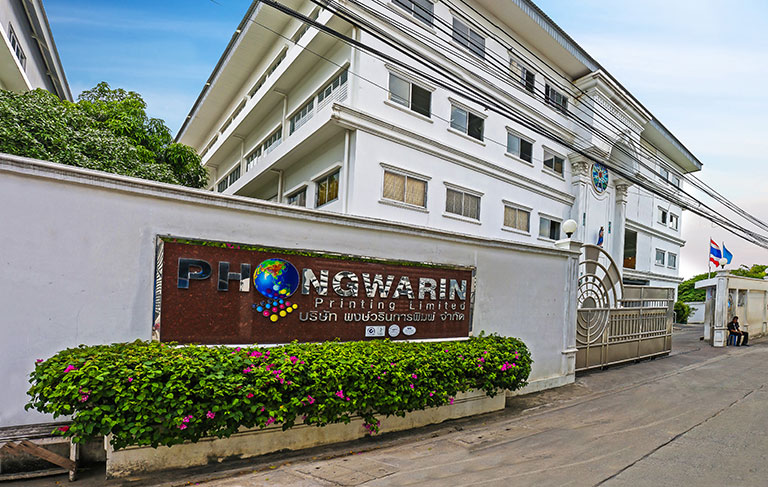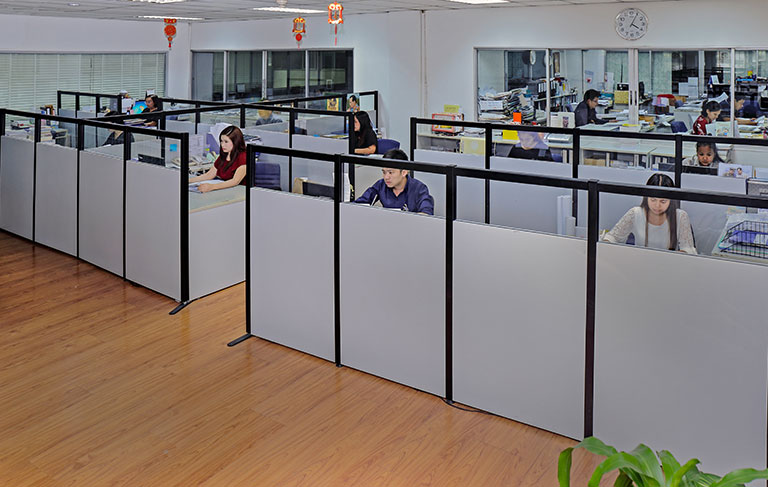 With over 30 years of experience and a team of highly qualified professionals working around-the-clock, you can depend on us for the very best. If a resource for ideas, recommendations, design assistance, is needed, our team is there every step of the way, knowing your success depends on us. Moreover, we are one of the few printing houses in Thailand that has been accredited with the ISO 9001 certification, which will give you confidence when working with us. We are also well versed with all forms of export printing and can accept jobs from the pre-press stages all the way to final shipping.
About us
Our Vision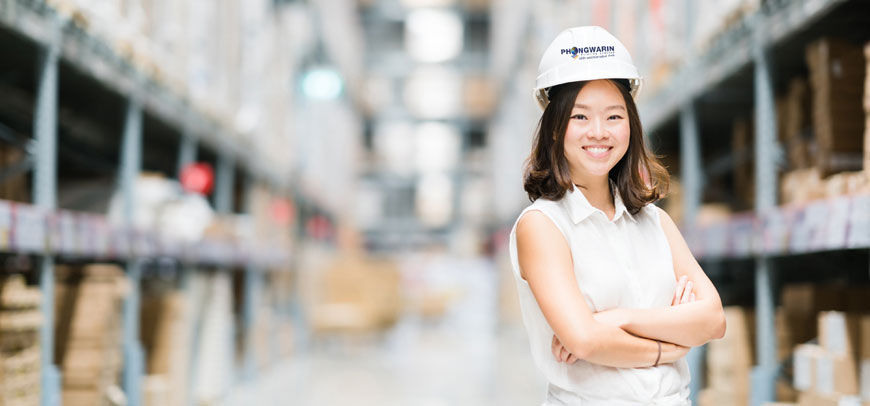 Endeavoring to be the benchmark in the country when it comes to print service and quality, Phongwarin Printing's vision is to continuously grow as a top-quality and best-service printer in Asia.
About us
Our Mission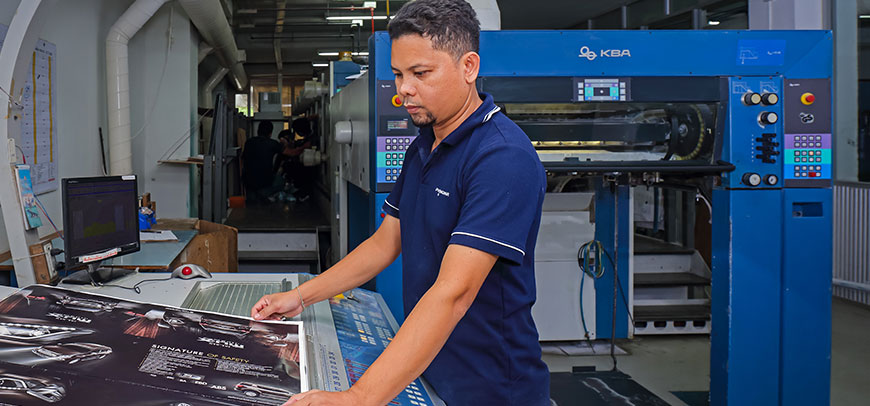 Our mission at Phongwarin Printing is to gain your greatest satisfaction through delivering consistent, trusted and top-quality printing services in the time frame mutually agreed upon. With a strong focus on providing unparalleled service and adding value to your business or personal needs, we aim to create a long-lasting relationship with our clients.
About us
CORE VALUES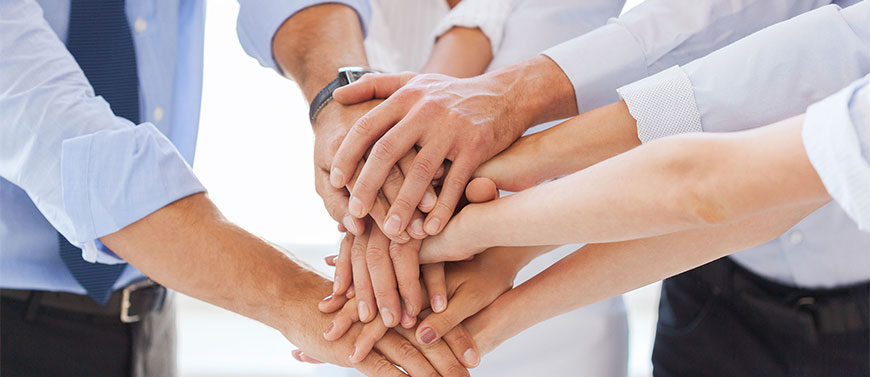 Phongwarin Printings's core values form the fundamentals in our company's success:

Top Printing Quality:
We set high standards of quality and provide a rigid quality-assurance system that we stand by. We not only provide you, the customer, with a quality product, but also assure you that the product enhances your business standing in the marketplace.

Trustworthy Management:
To make our commitment to our clients with complete honesty, integrity and undivided attention, we value the importance of long-term business relationships with our clients.

Meeting Deadlines:
To assure you that we are always prepared to respond quickly to whatever task required, big or small, we place a special priority on timely delivery of superior-quality printing on our mutually agreed deadlines, since we know its importance to your business needs.

Attentive Service:
We provide dedicated and undivided close attention by our team to each production in order to manage the flow and quality of each job. Placing our client's needs as a top priority and honoring our commitments, we aim to find individual solutions to each of our clients' unique business requirements.

Competitive Pricing:
We offer you the best price for quality and service without compromising on savings for profit. This means that, with us, you will get the best quality product and service at the most reasonable and competitive price.

Prompt Communication and Job Handling:
We want to serve you efficiently by creating a good relationship based on the integrity of our highly trained and skilled team, who are ambitious, enthusiastic, and passionate. In an environment of great motivation, sharing of common goals and having open communication, we bring together our unique abilities to assure a level of quality and service that our valued clients expect.
About us
SERVICE-MINDED ATTENTION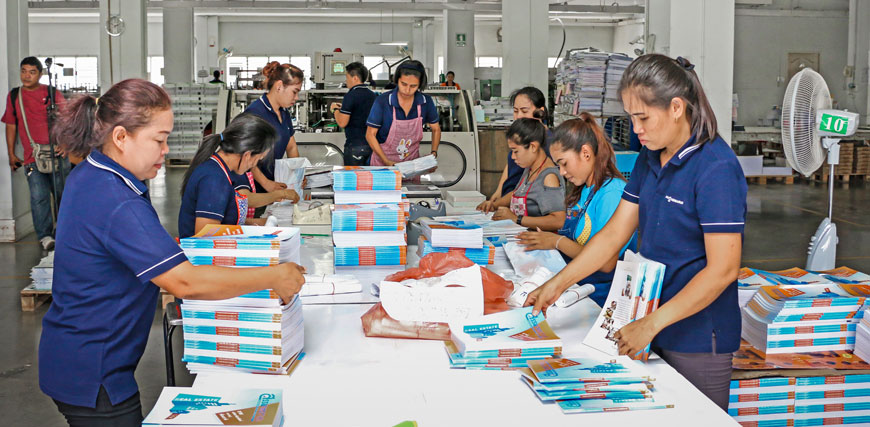 Our local and international marketing teams are experienced and well trained in communication and printing techniques. They work closely with our pre- and post-production teams to manage the flow and quality of each job, from start up all the way to completion, from packaging and to at-your-door delivery.

Incorporating the very best of Thai attention to services, especially "service with a smile," we further instill in our work culture the understanding that the client is of the utmost priority, and the product required has to live up to our clients' needs and expectations. We are proud that over 95 percent of our existing clients have stayed with us after experiencing our attentive service in providing top-quality printing and timely completion.
About us
COMPETITIVE PRICING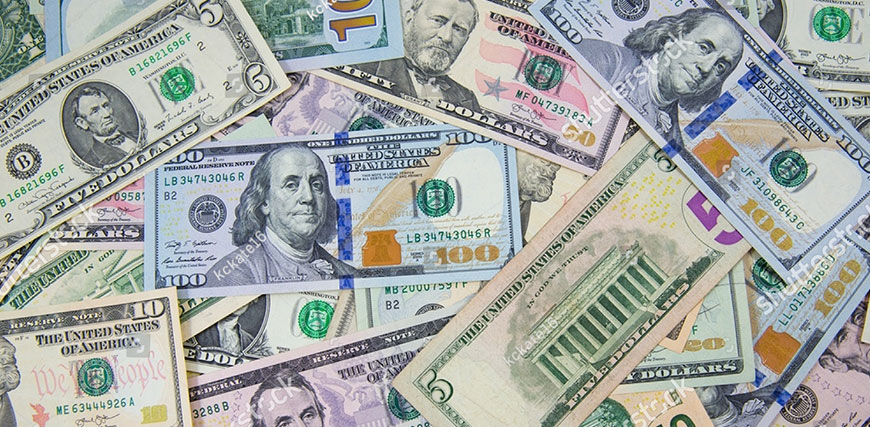 The high level of competition in the printing market means that many printing houses fight it out on price, and they try to undercut each other to win sales. However, in our world of quality printing, you get what you pay for. At Phongwarin Printing, we do not treat your project as a commodity. We strive to provide a service that is genuinely different from the competition by being more flexible and reliable, giving our clients a unique printing product with a plethora of additional related services.

You may already be working with a printing house that you are happy with, but why not try us as an alternative printer. We are sure you understand that a low-project quotation is not the principle criteria in selecting a printer. Low quality, missed deadlines and poor service are all destined to cost you more in the long run. Clients always insist on high and consistent quality and reliable and attentive service. Therefore, we have made our pricing the most competitive in the world of any printer offering high quality and service.

A great advantage of our printing house located in Thailand is that costsavings can be made, because the country produces its own high quality coated and uncoated papers from world-class paper mills. Furthermore, our skilled-labor cost is still relatively low for Asia.

With our policy of offering you the "optimal price for quality and service," you will get the best quality and service at the most reasonable and competitive price.

Words can only go so far, actions speak much louder and seeing is believing. Why not let us do a trial quotation for you to compare prices with your current printers?
About us
COMMUNICATION EFFICIENCY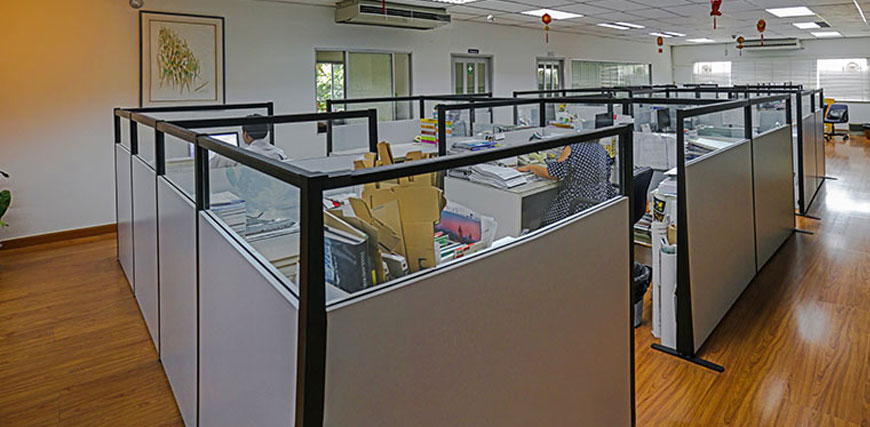 Communication is a crucial aspect of any business operation. We fully understand that without an effective system of communication in place, achieving goals and even functioning properly to serve clients can become a difficulty. At Phongwarin Printing, all our daily communications are handled by our highly trained International Marketing Executives, who are well versed in English to handle your queries and respond in a timely manner to your requirements.

Because our mission is to serve each and every client efficiently and create a good relationship based on our integrity, we aim for each print order to be executed to the highest standard so that a superior end product is delivered. Whether it is through e-mails or telephone calls, our clients feel at ease and efficiency in communication even though we may be in another country.
About us
QUALITY MANAGEMENT SYSTEM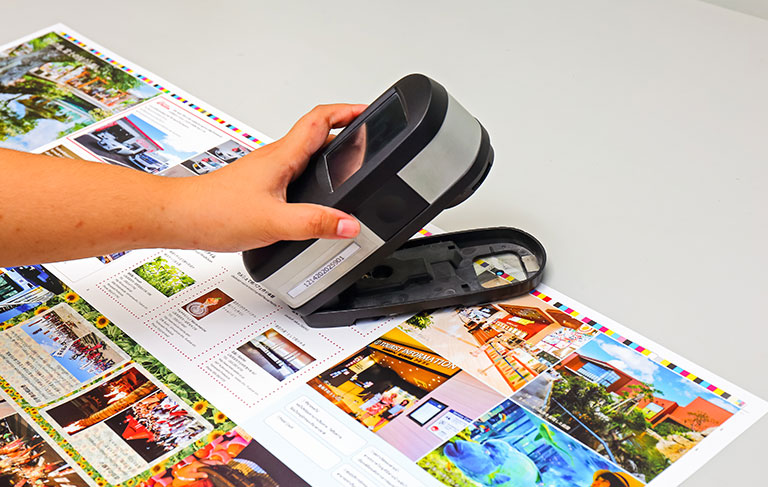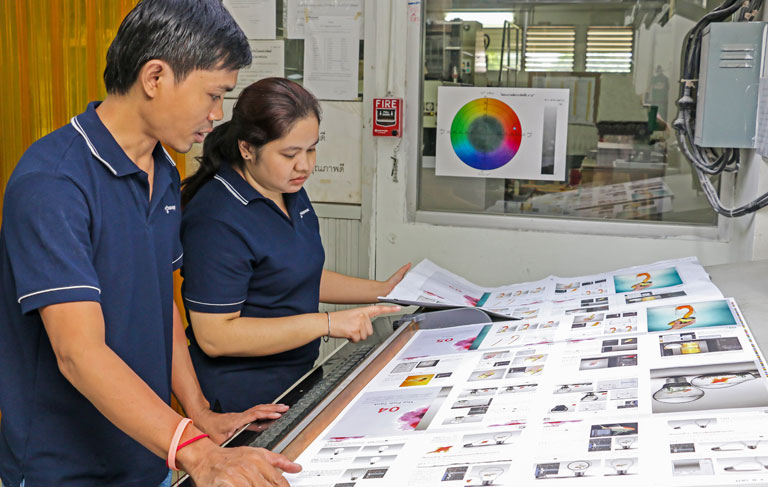 Recognizing that our client's market reputation and client relationships are at stake when choosing a printing house, we do everything in our power to assure all print jobs roll out smoothly. You can put your faith in Phongwarin Printing because our quality printing systems, knowledge and experience help you to get a great result every time.

Phonwarin Printing uses GMG Software to achieve and maintain FOGRA 39 ISO standards for colour printing consistency. Our commitment to quality and sustainability is reflected in a level of compliance that's unequalled in Thailand's printing industry. Our current certification includes ISO9001 (quality management), certified by SGS, UKAS,

Our quality controls facilitate superior and consistent results without variations or defects expected in every print job. You can always rest assured that with us you will receive a quality finished product every time.
About us
STANDARDIZATION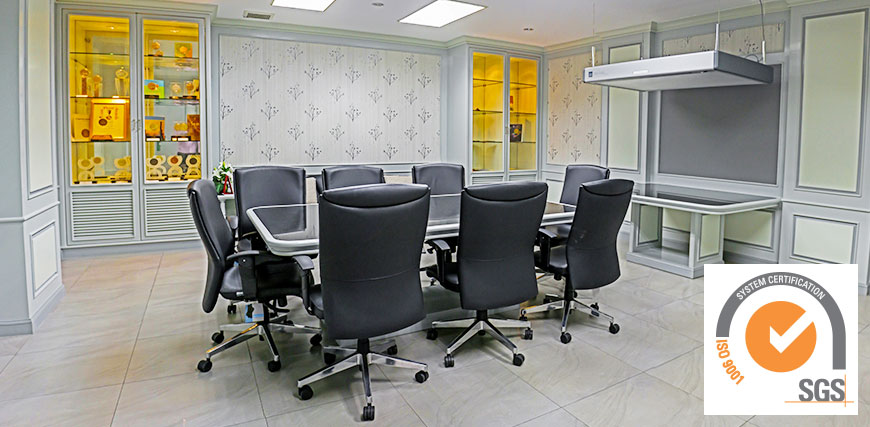 Maintaining the highest quality standards is vital to our operation and success. We were awarded the ISO 9001 certification in 1999 and Phongwarin Printing has since then maintained a consistent approach to stay at a high international standard. To begin with, we hold regular staff trainings, and assure our premises are kept to the highest standards according to a printing house. Furthermore, all our systems have been worked out with a safety-first approach. Therefore, no matter whether it is our staff, equipment or our environment, we try our very best to maintain a consistent level of optimum standards.